Chincoteague Island House & Garage For Sale. Your Island Dream!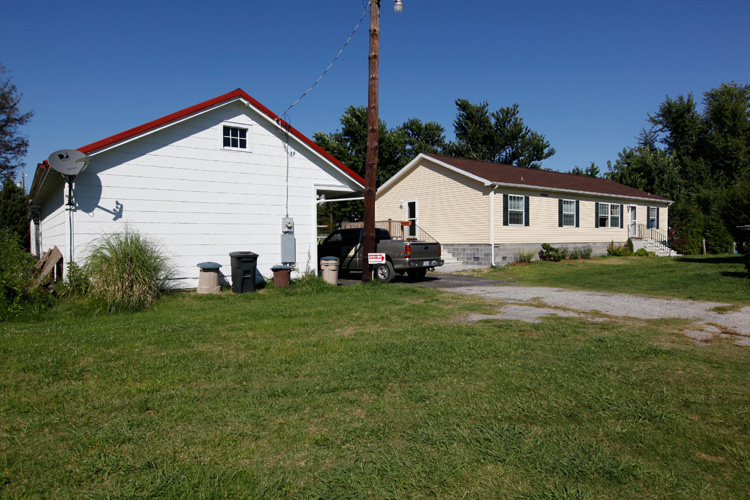 VIRGINIA ISLAND RESORT REAL ESTATE LISTING FOR 2012

PRIVATE, QUIET LOCATION


Call (757) 894-2932
for this Chincoteague Island home.

List Price: $369,000
Bed room: 3 to 4
Bathroom: 2
Sq Ft: 1,580
Huge 2 story garage
This 2010 home is virtually brand new (only lived in for approximately 1 year). Just minutes to Assateague's wild ponies, beaches, fishing, National Wildlife Refuge, Chincoteague schools, NASA, Northrop Grumman, McDonnell Douglas, NOAA & other work centers. Close to downtown Chincoteague and located in a private residential neighborhood.
Open space

3-4 Bedrooms with 2 bathrooms

Huge 4 car 2 story Garage

Paved driveway

Central Heat/Air

Washer/Dryer

Partially Furnished
This Chincoteague house, garage & property is now for sale – Located on Chincoteague Island, this newly constructed 2010 home is at one of the absolute best, premier vacation areas in Virginia. YOUR OPPORTUNITY AT VIRGINIA'S ONLY ISLAND RESORT DESTINATION. A great location, Chincoteague is the only resort island in Virginia and offers you an awesome vacation to Virginia's best beach at Assateague Island. Easy access to the magnificent Wildlife Refuge and beach at Assateague Island National Seashore! Just a 15 minute ride to the beach at Assateague, this home has fantastic features and a fabulous floor plan. An island home that exhibits fine quality, workmanship & detail. Private road/community and an easy walk close to town! This island home has large rooms with a beautiful layout. A well appointed kitchen opens to a spacious dining & family room. Large kitchen cabinets and kitchen island. Custom designed office with decorative oak cabinets have an abundance of space. Quality & awesome layout are characteristic of this real estate offer on Chincoteague. Large 2 floor garage with abundant square footage! Entertain your friends and family in one of the best locations, near the beach with surfing, fishing, clamming, birdwatching, kayaking or boating at your fingertips. This home is close to some great restaurants in Chincoteague, docks and historic neighborhoods. Perfectly private setting for easy access to one of the finest coastal experiences.

Chincoteague Island is only a 1 hour drive south of Ocean City, Maryland. The Maryland / Virginia state line is only minutes away. This is your chance at a great vacation retreat here in Virginia. It can also be a new home for anyone's career at the NASA base work centers or for a rental investment! This house is a 3 to 4 bedroom with office / den. Featuring an extra large 4 car 2 story garage with plenty of room for storage or a workshop. Over 1,580 SQFT of living space plus a nice deck. Huge kitchen and an exceptionally large open area design. This private location on Chincoteague is one of the most quiet on the island that is near town. Owned and cherished by a successful family living the Chincoteague dream, the land once belonged to Chincoteague Island's Clarence Burton - who had a starring role in the movie "Misty of Chincoteague". One of Mr. Burton's ponies also played the role as "Phantom" (Misty's mother) in the 1961 Hollywood movie "Misty". Mr. Burton was founder of Chincoteague's legendary seafood business - Burton's Seafood and this property that is now for sale is one of the choice real estate locations he acquired on the island. First time this land and home have ever been for sale outside the family. A great opportunity for a near new house and huge garage.

Exterior: Vinyl Siding.
Roof: Architectural shingles on house and metal on garage.
Garage: Two story, high ceiling, 4 car garage.
Appliances: Microwave, Refrigerator, Dish Washer, Electric Stove, Washer & Dryer.
Exterior Features: Paved Driveway and a spacious Deck.